Retirement of Superintendent Sean Field-Lament
Tue, 2023-09-05

Please join us in saying, thank you and farewell to Superintendent Sean Field-Lament who retires from the Bermuda Police Service having given 38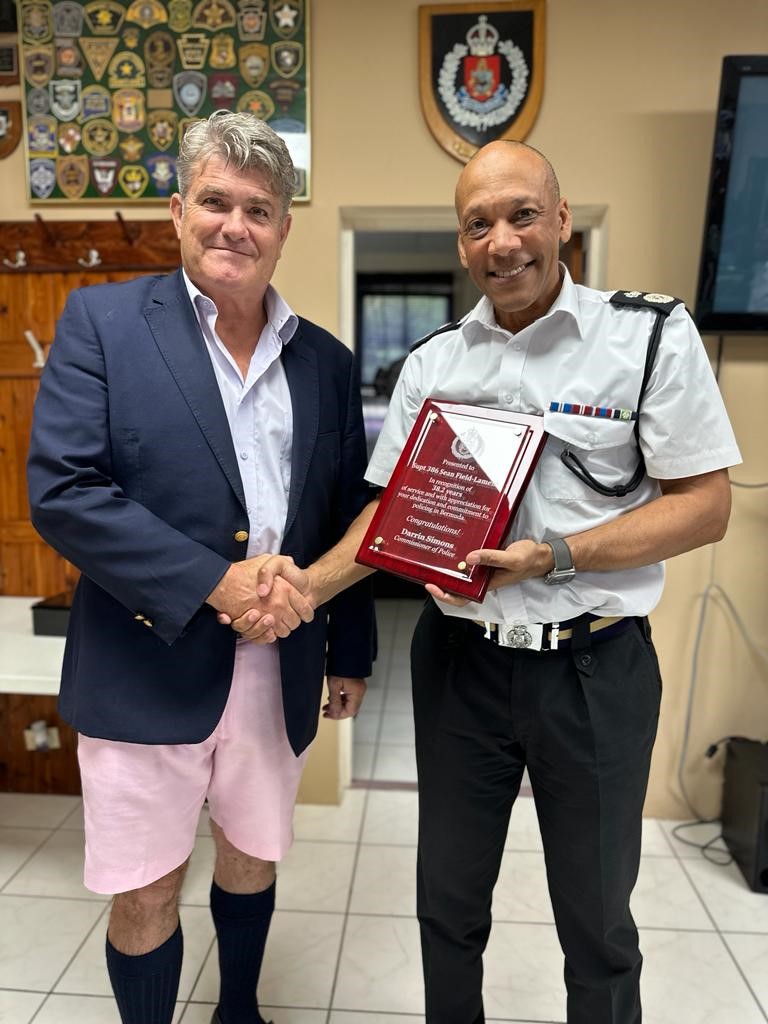 years of faithful service to our community.
Having joined the BPS as a Constable on 31 May 1985, Sean or, SFL, as he's fondly known around these parts, steadily moved up the ranks, ultimately being appointed Superintendent in 2012.
While he served in almost every department of the BPS he is most fondly remembered for his fearless, no nonsense, approach as a narcotics investigator. His last posting was as Head of the Intelligence Unit where his vast experience as an investigator, was key to dismantling several illicit operations as well as the arrest of some of Bermuda's most dangerous criminals.
An avid rugby player, Sean served as Captain of the senior men's national squad and went on to become president of the Bermuda Rugby Football Association upon hanging up his boots. He was instrumental in developing Beyond Rugby Bermuda.
A programme which supports and inspires youth to reach their full potential on and off of the rugby field.
Commissioner of Police Darrin Simons comments: "Superintendent Field-Lament will be fondly remembered for his investigative acumen and his big, kind heart. Around the boardroom table he was often insightful, with an uncanny ability to see the big picture and his very spirited approach. Like all true ruggers, Sean was a "Bruiser", but one with a soft centre.
"He is well respected amongst his peers and an asset to our community."
"Please join me in wishing him a very long, happy and well deserved retirement."
"Thank you, Sean, for all that you've done to make the Bermuda Police Service better and our community safer."