Monday, September 17th - The Commissioner of Police is pleased to announce the promotion of Na'imah Astwood to the post of Superintendent. Mrs. Astwood has over 24 years of policing experience and is the highest-ranking female police officer in the Bermuda Police Service (BPS).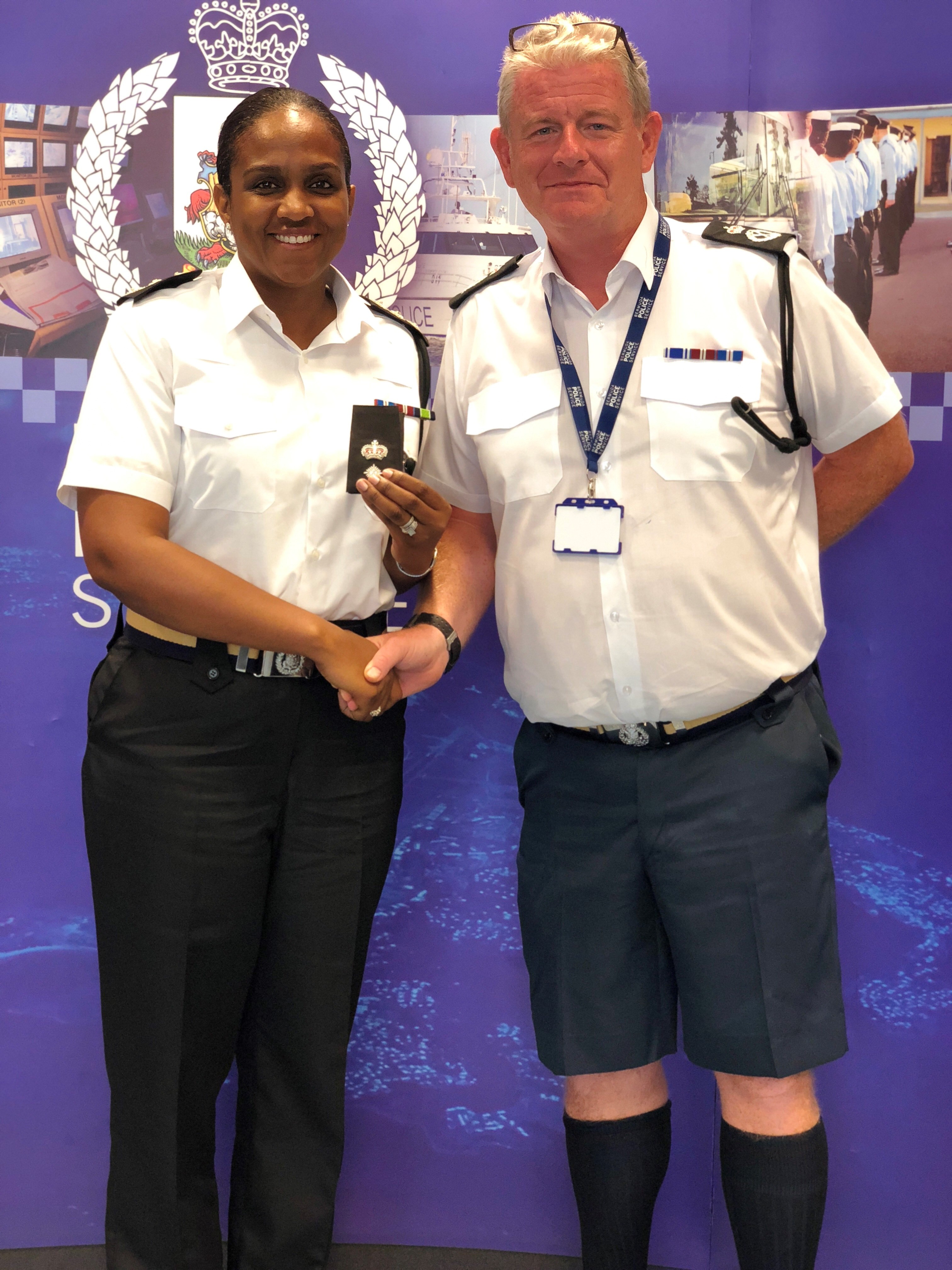 She was promoted by Commissioner Corbishley in front of family and senior colleagues on Monday afternoon (September 17th).

Superintendent Astwood joined the BPS in 1994 after serving as a Police Cadet. She then went on to Recruit Foundation Course 51 where she received the Academic Award.

She has worked in Central Uniform, Central CID, Roads Policing Unit, Task Force, Service Delivery Improvement Unit, Professional Conduct Unit, Special Branch and the Serious Crime Department.

Mrs. Astwood has received Merit Awards, Letters of Good Work, as well as Commissioner's Commendations, was the recipient of the 2008 Senior Officer of the Year Award and has completed the International Commanders Course at Bramshill, U.K.

In June of this year, Superintendent Astwood was awarded the Overseas Territories Police Medal in the 2018 Queen's Birthday Honours List and most recently, concluded the 10 week Federal Bureau of Investigation (FBI) National Academy.

Superintendent Astwood's new posting is Strategic Change Manager, which entails managing specific areas of change within the BPS.
<p>Promotion to Superintendent: Na'imah Astwood</p>