Sun, 2020-02-09

The Bermuda Police Service is appealing for the public's assistance in locating 57 year old Malcolm Symonds.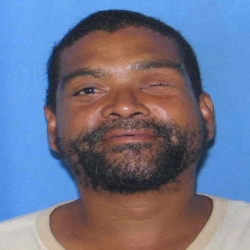 Mr. Symonds – described as brown complexioned, 5 feet 7 inches tall with short black hair and facial hair – is known to frequent the Spanish Point, Pembroke area.
He was last seen by a family member in the Bean Dale, Pembroke area near Admiralty House Park around 2pm Tuesday, February 4th and was said to be wearing black pants and a black top at that time.
So far, efforts by police officers to locate Mr. Symonds have been unsuccessful.
There is concern for the wellbeing of 57 year old Malcolm Symonds and anyone with information on his whereabouts is encouraged to call police on 295-0011 at the earliest opportunity.
Update: 57 year old Malcolm Symonds was found safe and well earlier this evening. The Bermuda Police Service would like to thank the public for their assistance in locating him.