Selection of Inspector Emmerson Carrington & Acting Sergeant Melvin Best to the ICC Americas Regional Umpires' Panel
Mon, 2019-02-11

During the month of January 2019, Inspector Emmerson Carrington (pictured right) and Acting Sergeant Melvin Best (pictured left) were selected to the International Cricket Council (ICC) Americas Regional Umpires' Panel along with three other umpires from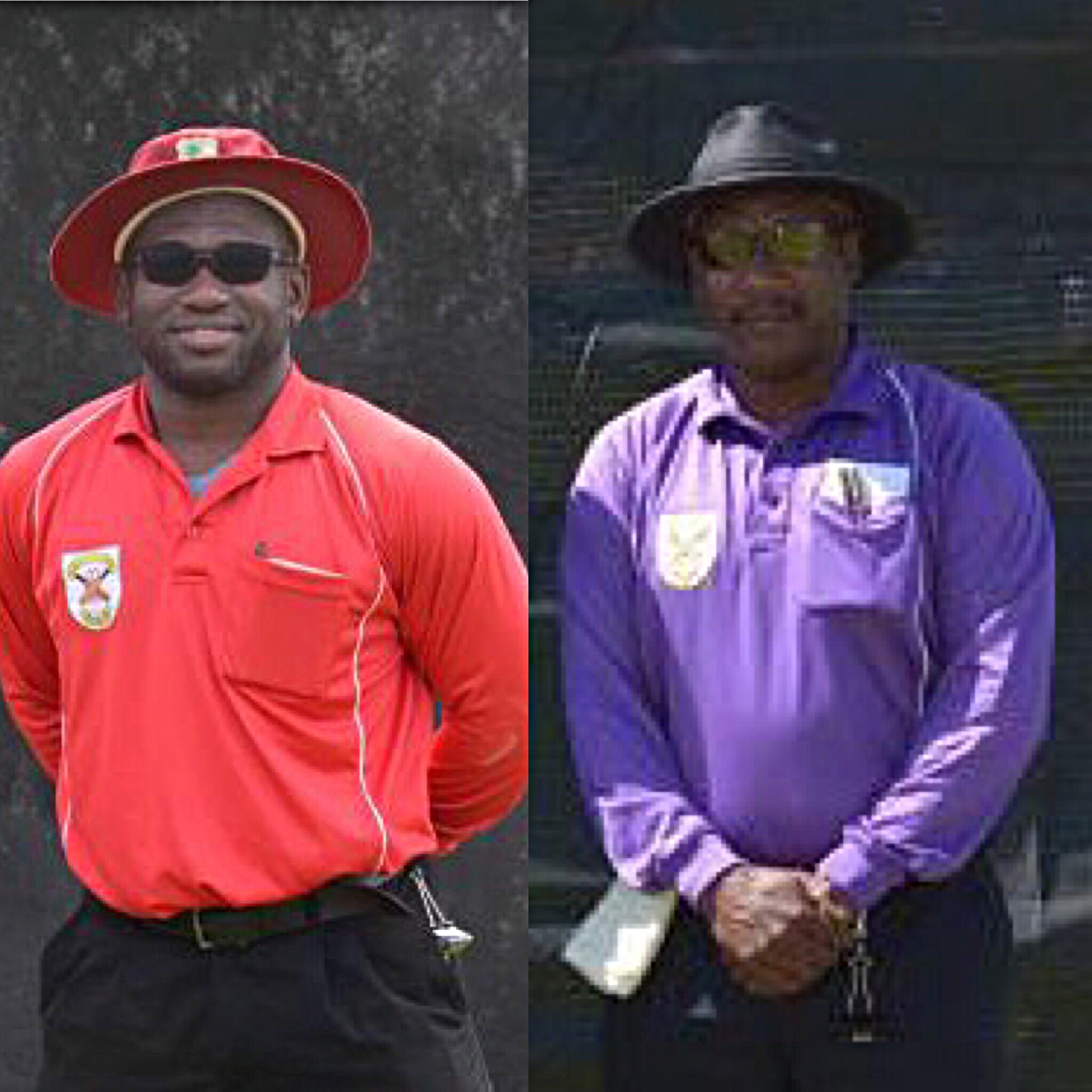 Bermuda (photo courtesy of Bermuda Cricket Board).
The panel is comprised of thirteen umpires from the USA, Cayman Islands, Canada, Belize and Bermuda.
The ICC Americas region is made up of one full ICC member (West Indies) and 16 other associate members from North, Central and South America.
Inspector Carrington and Acting Sergeant Best started umpiring in Bermuda in 2009 and 2011 respectively and have developed their skills at a tremendous rate.
Both have officiated the Cup Match Classic and became the first two police officers to officiate Cup Match at the same time in 2018.