LATEST NEWS, inside the BPS
No Roadside Sobriety Checkpoints This Weekend
Tue, 2018-09-11

Acting Deputy Commissioner of Police Martin Weekes – The Bermuda Police Service (BPS) advises that due to an administrative error by the BPS, regarding the publication of the road sobriety checkpoint notice, the road sobriety checkpoints specified in that notice will not be conducted this weekend.
The public will note that an Official Gazette Notice was featured yesterday (September 10th) and today (September 11th) advising that road sobriety checkpoints would be conducted in Paget and Devonshire on September 14th, 15th, and 16th. However due to this error in the Notice these checkpoints will not take place.
Injured Motorcyclist Stable in ICU After Hamilton Parish Collision
Mon, 2018-09-10

At last check this morning (September 10th) the 40 year old male motorcyclist – believed to be from St. George's – seriously injured in a collision with two cars on North Shore Road in Hamilton parish near the junction with Commonland Point Road around 9:10pm Sunday, September 9th was listed in stable condition in the hospital's Intensive Care Unit.
There were no other injuries reported.
Motorcyclist Seriously Injured in Hamilton Parish Collision [Updated]
Sun, 2018-09-09

Around 9:10pm Sunday, September 9th police and fellow first responders were dispatched to a reported collision on North Shore Road in Hamilton parish near the junction with Commonland Point Road.
It appears that a motorcyclist traveling east collided with two cars being driven in the opposite direction as well as a wall.
The rider, said to be a 40 year old man, is believed to have sustained serious injuries and was rushed to King Edward VII Memorial Hospital via ambulance.
Four Star Deliveryman Robbed by Two Men in Paget Friday Night
Sun, 2018-09-09

Around 10pm Friday, September 7th police officers responded to the reported robbery of a Four Star Pizza deliveryman in the Bostock Hill East, Paget area.
Apparently two male suspects – each brandishing a bladed article – approached the Four Star employee and demanded money when he stopped his motorcycle at the top of the hill.
Inquiries Underway Regarding Stabbing Incident
Thu, 2018-09-06

Inquiries are currently underway regarding a stabbing incident.
Details remain limited at this time – but the incident apparently took place in the Ord Road area of Paget or Warwick late Wednesday night (September 5th).
A 20 year old man said to be from Warwick attended King Edward VII Memorial Hospital for treatment of stab wounds and at last check this morning (September 6th) he was listed in stable condition on a general ward, recovering from non-life threatening injuries.
Reported Missing Person: Jamil Simmons [Located]
Wed, 2018-09-05

The Bermuda Police Service is appealing for the public's assistance in locating 38 year old Jamil Simmons.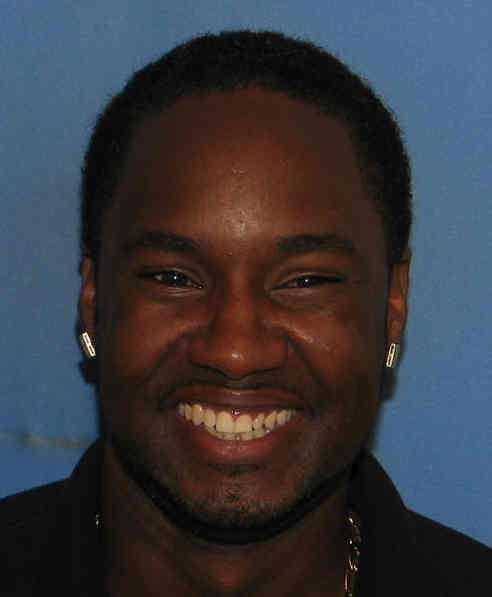 Mr. Simmons – who was last seen wearing a black T-shirt, black shorts just past the knee and black shoes – is described as dark complexioned, approximately 5 feet 7 inches tall of medium build, weighing about 210 pounds with short cut black hair.
He was apparently last seen in the pre-dawn hours of Wednesday morning (September 5th) in the Fort Hill Road, Middle Road Devonshire area.
Two Boats Involved in Separate Marine Incidents Monday Night
Tue, 2018-09-04

Around 9:30pm Monday, September 3rd marine police officers responded to a report of a boat on the rocks with three persons aboard near the 'Head of the Lane' maritime channel marker.
The boat's driver, said to be a 34 year old Devonshire woman, was apparently unhurt and arrested on suspicion of piloting or being at the helm of a boat while impaired.


BPS PHOTOS


BPS TWEETS


bps facebook

security advice for women

Reduce the risk of
becoming a victim of crime with
these simple tips.
Read More >>

robbery prevention

Take steps to reduce the
opportunities for criminals to steal.
Read More >>